Annual Report 2017/18

Downloads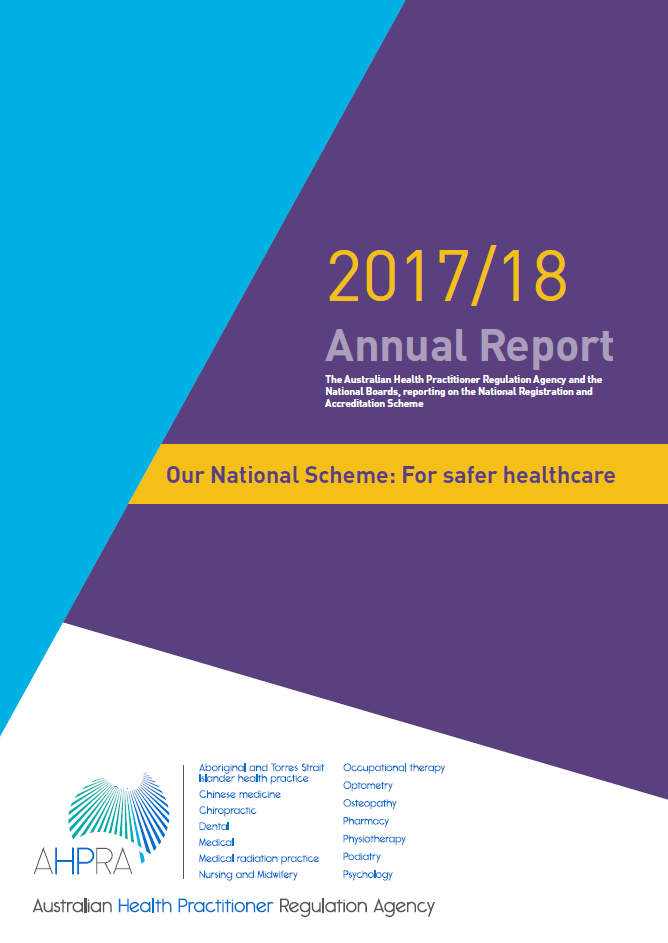 Download a PDF of the Annual report 2017/18
Document date:
November 2018
Please note that the student registration data in this report was revised post-publication. 1,161 students have been reallocated from Medical to Dental and a new footnote 4 has been inserted - May 2019.
Supporting documentation
Download a spreadsheet of Supplementary data tables
2017/18 National Board summaries
The National Boards each publish a profession-specific summary, with more information on Board activities and profession-specific registration and regulation statistics. A PDF for each report can be downloaded. Available reports are listed here. Other reports will be available by the end of February 2019.